Doctors Skin Care is a professional dermatologic practice dedicated to providing excellent care for skin, hair, nails and mucous membranes.
Services
We provide a full range of medical, cosmetic, laser and surgical care for diseases of the skin.
From simple cyst removal to skin cancer excisions, Dr. Obeime has extensive training in surgery and understands that surgery can be a frightening experience. We aim to calm your fears with open communication and a friendly, caring staff who is there to support you.
We do physician performed Botox and Dysport injections. Fillers like Restylane and Raidesse are also performed by a physician. We have a full time licensed esthetician on staff as well.
We also have a range of cosmetic dermatology services including laser hair removal, skin rejuvenation, vein destruction and ablation, laser tattoo removal and laser resurfacing.
At Doctors Skin Care, we believe that every individual should be treated with respect and we highly encourage individual participation in each patient's care.
We proudly accept CareCredit. Click here for more details.
Christopher Obeime, MPA, OD, MD, FAAD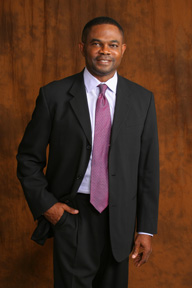 Dr. Obeime is a board certified diplomate of the American Board of Dermatology. He received his undergraduate training at Indiana University in Bloomington. He then obtained graduate degrees in both Public Health and Optometry before attending the Indiana University School of Medicine where he graduated in 1995.
After getting a solid foundation in medicine at Ball Memorial Hospital Dr. Obeime completed his dermatology residency at the well-regarded program of the Medical College of Wisconsin in Milwaukee.
Dr. Obeime spent extra time learning about skin of color with Dr. Seymour Weaver in Houston, Texas and extensive clinical work at the University of Sao Paulo in Brazil working with international doctors broadened his scope as a dermatologist.
While Dr. Obeime enjoys his job as a dermatologist, he takes it very seriously. He sees pediatric and adult patients. He does most of the surgeries in the office. He believes that patients should be an active participants in their care. More About The Practice